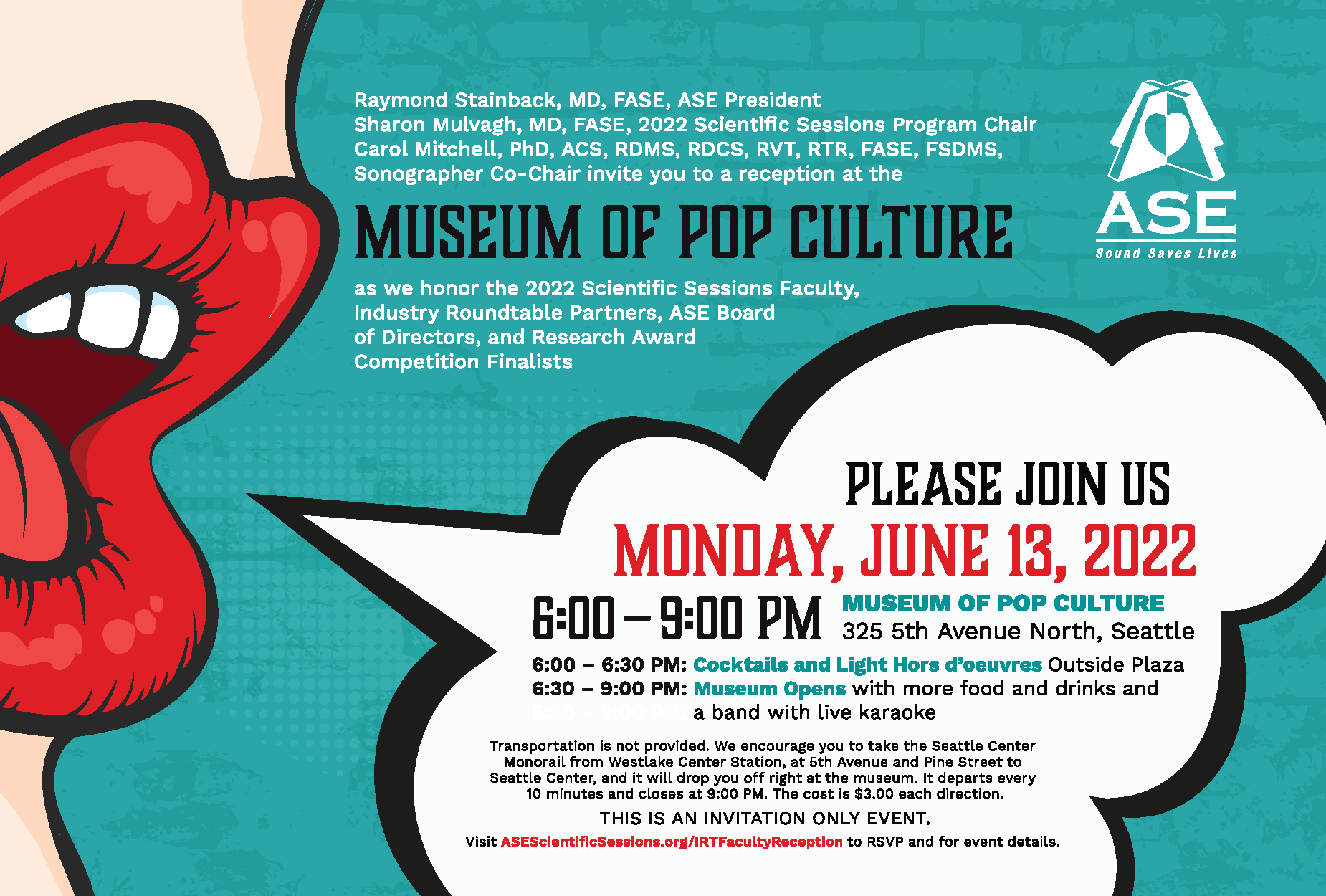 We look forward to seeing you at the Museum of Pop Culture. The reception begins on the Outside Plaza of the Museum of Pop Culture at 6:00 PM, rain or shine, with cocktails and light hors d'oeuvres. Join us inside the museum at 6:30 PM with more food and drinks and a band with live karaoke until 9:00 PM.
Tickets
This is an invitation only event. Complimentary tickets are available for ASE 2022 Faculty, employees of ASE IRT Partners, and award finalists.  Your guests are welcome to join you if you purchase a ticket for them ($75 each) when you RSVP.  If you did not receive your invitation, please email Kelly Joy at kjoy@asecho.org.
Entertainment
To pair with the museum setting, we are adding in some fun. Join Hans & the Wanted with live karaoke for what will be the wrap-up party of the year. Hans & the Wanted is your favorite playlist in band form. With an expansive repertoire covering pop, rock, soul, country, hip-hop, and more, their set is a steady stream of, "Oh my, I love this song!"
Getting There
Transportation is not provided. The Seattle Center Monorail is an easy way to get to the museum. Hop on at the Westlake Center Station, at 5th Avenue and Pine Street to Seattle Center, and it will drop you off right at the museum. It departs every 10 minutes. Please note the monorail closes at 9:00 PM, so please plan your departure accordingly. The cost is $3.00 USD each direction.
Should you have any questions, please reach out to Kelly Joy, ASE Meeting Planner, at kjoy@asecho.org or 919-297-7177.