Saturday, June 24
---
12:15 – 1:15 PM
THEATER 1
Be the Difference for Your Echo Lab and Patients
Presented by Lantheus

Join Akhil Narang, MD, FACC, FASE, FSCMR, and Eric Kruse, BS, ACS, RDCS, RVT, FASE, as they share their experience on how UEAs impact workflow efficiency, patient management, and sonographer ergonomics. They will also discuss the use of UEAs and how they can help reduce reader fatigue and sonographer injury.

---
12:45 – 1:45 PM
THEATER 2
EchoRightTM Pro: A New Interactive Tool for Teaching Echocardiography in Pulmonary Hypertension
Presented by Janssen Pharmaceuticals

Join us as we review some real-world cases found in EchoRight Pro, an educational App, which integrates guidelines and clinical algorithms (probability of Pulmonary Hypertension and risk factors for poor outcome) to case-based learning. Users are guided through game-style questions to determine if the patient has signs of pulmonary hypertension.

---
4:45 – 5:45 PM
THEATER 1
Unique Echo Cases Review
Presented by Bracco Diagnostics

Case studies demonstrating the utility of ultrasound enhancing agents with audience participation solving interesting cases.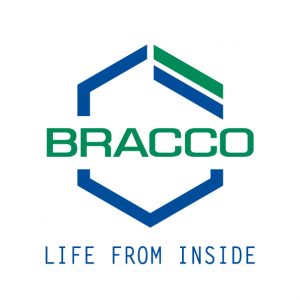 ---
5:15 – 6:15 PM
THEATER 2
Utilizing Echocardiography in Hypertrophic Cardiomyopathy
Presented by Bristol Myers Squibb

Join this session to review echocardiography techniques used in HCM diagnosis and monitoring, including an illustrative patient case and practical tips.

---
Sunday, June 25
---
12:15 – 1:15 PM
THEATER 1
Experts Sharing Insights: How Innovative Imaging Technologies are Transforming Patient Care
Presented by Philips Healthcare

Join clinical leaders to explore the latest 2D and 3D complete imaging solutions and gain insights into the present and future of echocardiography.

---
12:45 – 1:45 PM
THEATER 2
The Importance of Imaging Techniques to Suspect, Diagnose, and Treat ATTR-CM
Presented by Pfizer

ATTR-CM is a serious, underrecognized and underdiagnosed cause of heart failure. Join us to help raise awareness of the signs and symptoms of ATTR-CM and the role of cardiac health professionals in suspecting, diagnosing and confirming ATTR-CM and review a treatment option for patients with ATTR-CM.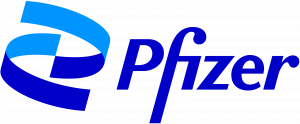 ---